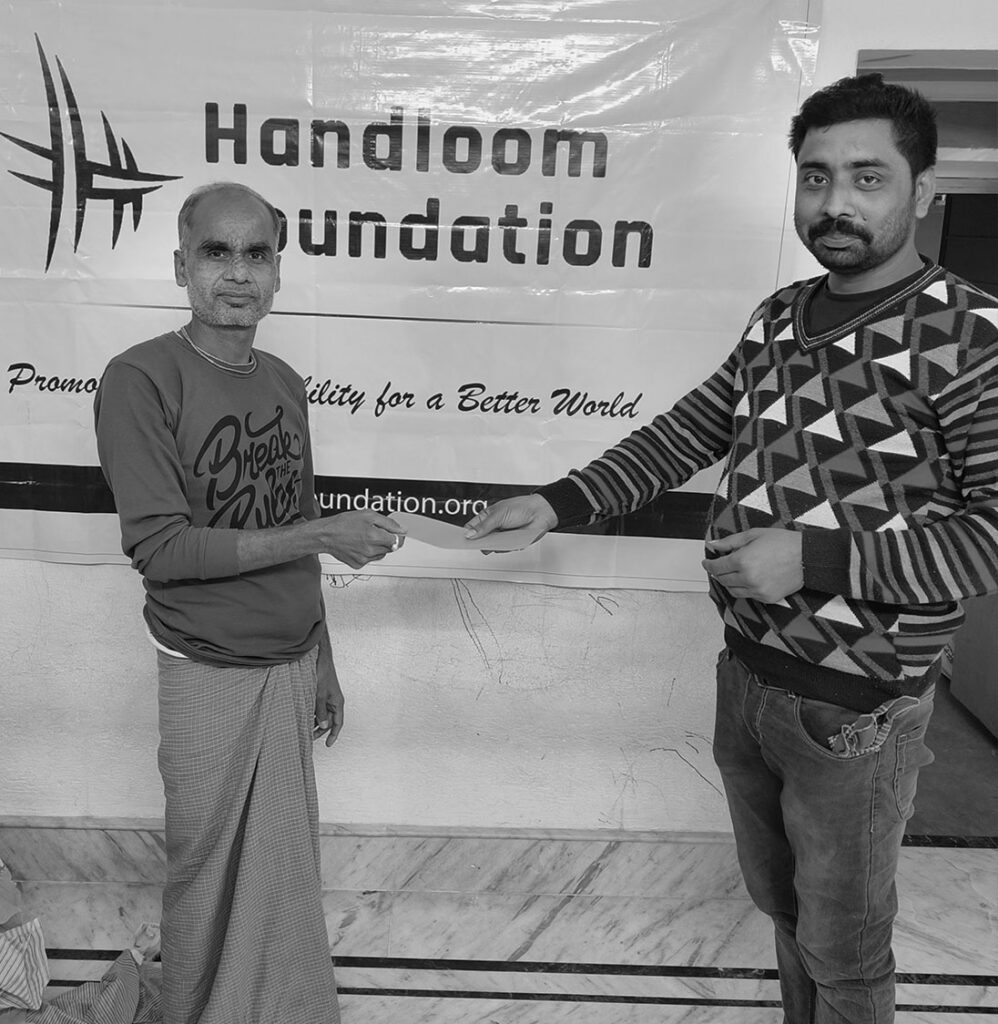 Direct 2 Crowd is an initiative we started during the first lockdown of covid in India. In this initiative we behave like a bridge between consumer and weaver by conducting crowd funded handloom production projects.
As we all know individual weavers don't have the money to make authentic products and offer to customers. In this initiative we make a pool of craft lovers who finance the project by giving  pre orders.
Here weaver families get the remuneration part in one shop after completion of every project. With that money they can choose to start his/her independent journey by developing their own products or they may use that amount to solve medical or other family issues.
If you want to know the details of projects we have already done please scroll down.
If you want to get authentic handcrafted products with pure raw material by just paying production cost please stay tuned. Cost sheet is open for all so you will get to know how much you are paying and why.
Previous Seasons of Crowd Funded Project
Revisiting Muslin
Season 1
8 Artisan Families got benefited
Revisiting Muslin
Season 2
6 Artisan Families got benefited
Revisiting Muslin
Season 3
7 Artisan Families got benefited
4 Artisan Families got benefited
6 Artisan Families got benefited
4 Artisan Families got benefitted
Keri Kinaar Chanderi
REVIVAL
4 Artisan Families got benefited
2 Artisan Families got benefited