A significant aspect of our initiative revolves around empowering artisans to emerge as a potential force in Indian Handloom production. Unfortunately, Indian financial institutions often lack a credit policy tailored to support grassroots artisans. In response, we strive to provide modest assistance to these artisans, alleviating their working capital challenges.
Moreover, our support extends beyond financial aid. We offer a comprehensive range of assistance encompassing production and marketing. From providing design guidance and fostering soft skills to facilitating appropriate material sourcing and bridging the gap between sustainable approaches and traditional craftsmanship, we offer free support to artisans on the ground.
Furthermore, our commitment extends beyond the professional realm. We recognize the healthcare needs of artisans and extend our support to meet those requirements. This includes offering medical insurance coverage and providing emergency medical aid. We are dedicated to standing by artisan families in times of need, ensuring their well-being is prioritized.
For a comprehensive and holistic support system, we strive to address the multifaceted needs of artisans, enabling them to thrive in their craft and lead fulfilling lives.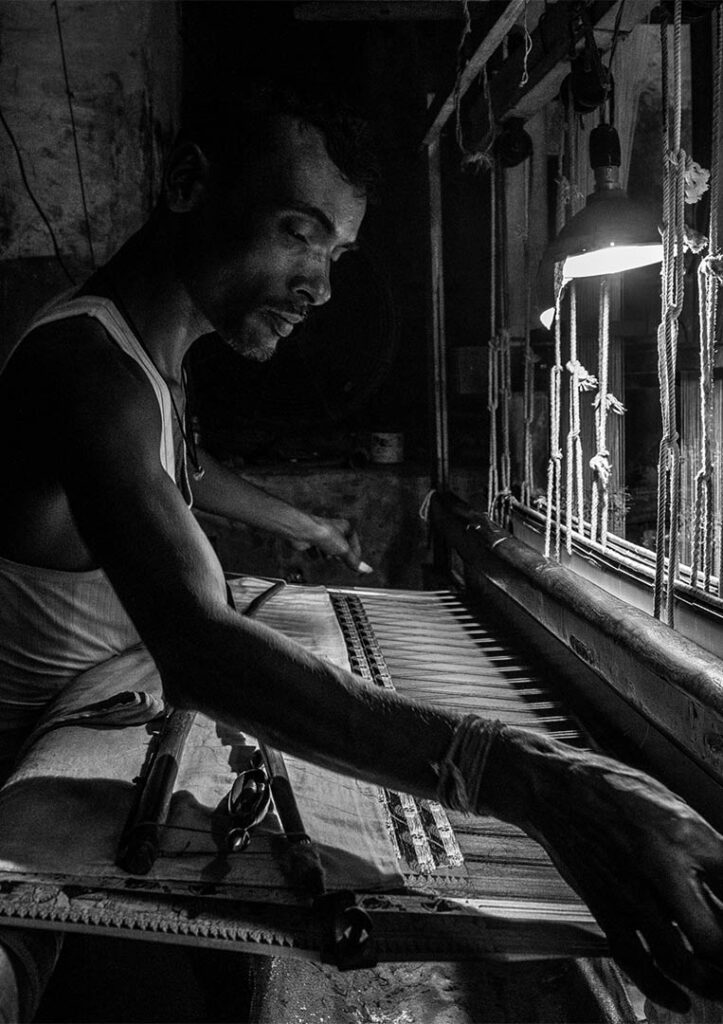 It is well-known that Indian Handloom artisans belong to the underprivileged segments of Indian society. The handloom sector experiences regular fluctuations and challenges. Following the festive season each year, an economic slowdown is a common occurrence, leading to a significant number of school dropout cases among artisan families.
Recognizing the importance of education in building a knowledgeable society, we are committed to supporting school-going children from artisan families by providing financial assistance. Our aim is to ensure that these children can continue their education without any hindrances. Sadly, there remains a disproportionate percentage of school dropouts, particularly among girls. Therefore, our "Go to School" Program places special emphasis on girls to ensure they receive a proper education.
Considering that children from weaver families are the future of the artisan community, we strive to introduce them to technology. This prepares them for future advancements in communication, accounting, design, and other areas by equipping them with the necessary skills to handle technology effectively.
By empowering these young individuals through education and technology, we aspire to foster a brighter future for both the artisan sector and society as a whole.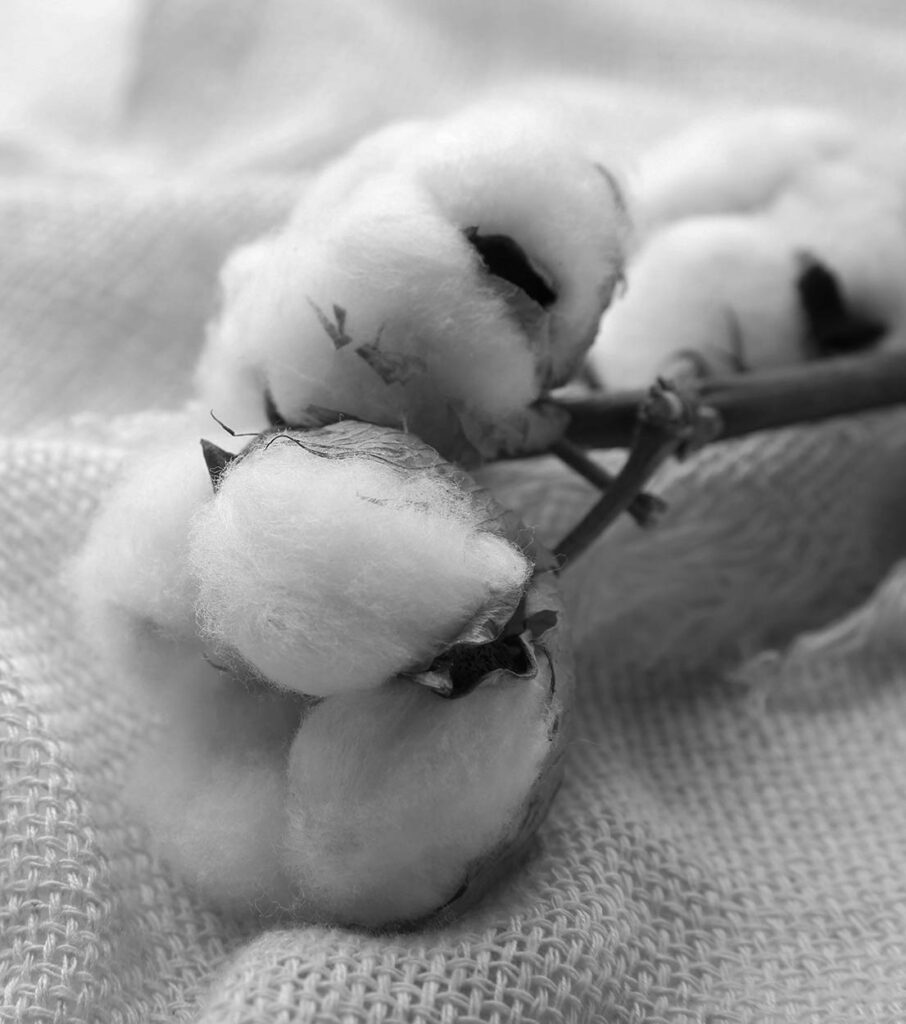 A significant challenge we face is the lack of awareness regarding Indian handloom within society. Unscrupulous entities, operating under the guise of Handloom Powerloom Manufacturers, exploit unaware consumers by selling counterfeit products. To combat this issue, we have initiated an awareness campaign under the name 'Handloom of India.' Our primary objective is to educate and inform the public about the authenticity of crafts, the purity of materials used, and the value of heritage crafts. Through this initiative, we strive to promote the concept of slow fashion and encourage responsible consumer behavior.
Currently, our presence can be found on YouTube and Instagram, where we actively engage with our audience. Moving forward, our aim is to expand our reach across all popular social media platforms. By leveraging the power of social media, we hope to spread awareness and foster a greater appreciation for Indian handloom among a wider audience.
Handloom artisans often lack the necessary funds to invest in producing their stock, while also struggling to access adequate resources to understand current market trends. As a bridge between artisans and consumers, we have implemented a crowdfunded production process. Through this approach, end consumers have the opportunity to pre-order handloom products, which enables artisan families to receive timely payments for bulk production.
By participating in this process, individuals can acquire high-quality handloom products by paying the production cost. Simultaneously, handloom artisans benefit from receiving bulk payments, which in turn allows them to establish their own production businesses. This innovative model not only ensures that customers receive quality products, but also empowers artisans by providing them with the financial means to pursue their own production ventures.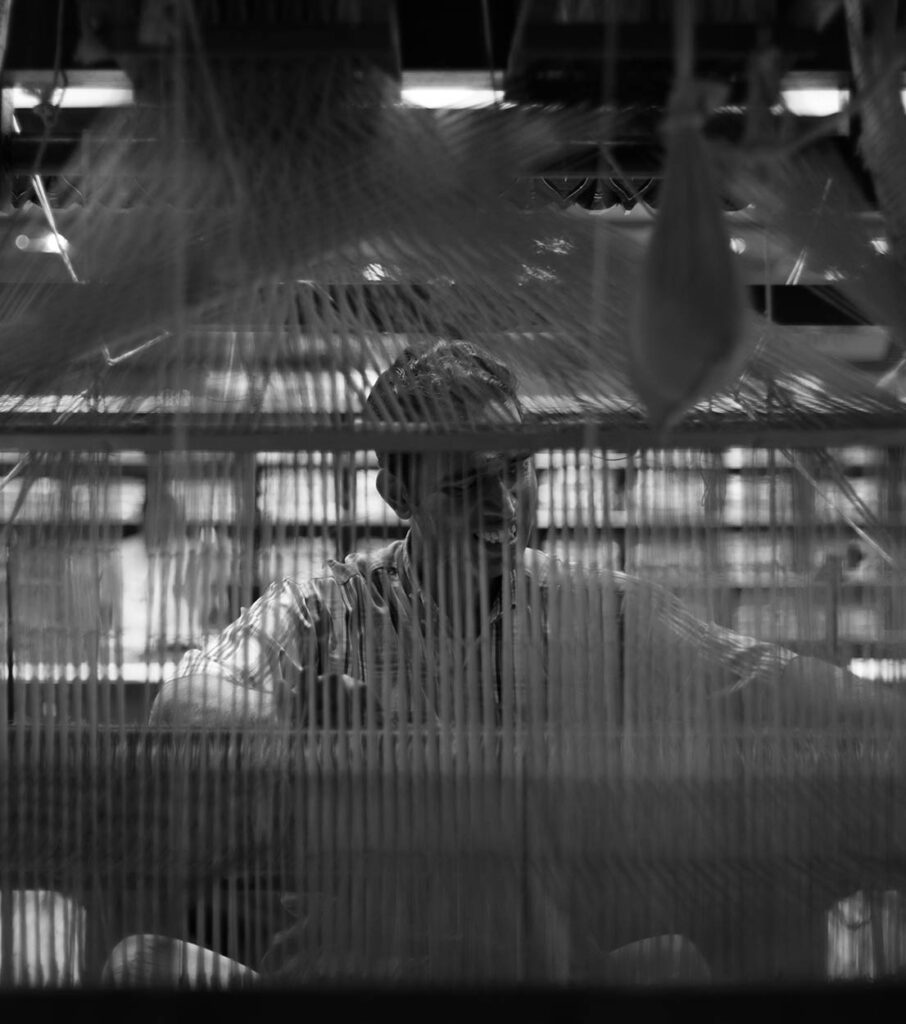 Research, Development & Implementation
Our organization is deeply involved in research and implementation across various areas, ranging from craft revival to the development of sustainable production ecosystems, as well as technological innovation and supply chain organization.
Throughout our journey, we have provided assistance to numerous artisans and start-ups, aiding them in achieving authentic craftsmanship in a sustainable manner. We are proud to offer our knowledge base to artisans and start-ups upon request, supporting them in their endeavors.
As part of our commitment, we have undertaken several projects in this direction, some of which are currently in progress. These projects include:
Development of color management technology specifically tailored for artisans, enabling them to effectively manage and utilize colors in their creations.
Implementation of production certification/authentication technology to enhance the credibility and authenticity of handloom products.
Publication of comprehensive guides and materials on basic textile theories and sustainable practices in the mother tongues of artisans. This initiative aims to provide accessible information to artisans in their local languages, covering a wide range of topics.
Through these initiatives, we strive to empower artisans, promote sustainable practices, and preserve the rich heritage of handloom craftsmanship.
We strongly believe in the statement, "Without supporting start-ups, no one can support the industry," and we are committed to aligning with this principle.
Our dedication to supporting genuine handloom start-ups is unwavering and consistent. We offer a range of initiatives and resources to assist these start-ups on their journey. This includes conducting regular workshops covering various topics related to the handloom industry. We also provide education and guidance to founders on the intricacies of the production ecosystem and the unique aspects of Indian textiles. Additionally, we extend support to start-ups in crucial areas such as market intelligence and production optimization.
It is important to note that this is the only activity for which we charge a fee. The revenue generated from these fees directly contributes to our "Go to School" and "Support to Artisans" initiatives. In this way, Indian handloom start-ups play a vital role in supporting Indian handloom artisans through their participation in this program.
By fostering the growth of start-ups and channeling the proceeds towards initiatives that benefit artisans and promote education, we create a symbiotic relationship that strengthens the entire handloom ecosystem.