Promoting
Sustainability
for a
Better World
The Indian Handloom system exemplifies a soil-friendly and climate-resilient approach to textile production, encompassing all aspects of sustainability. We firmly believe that the traditional knowledge embedded in Indian Handloom holds significant potential for securing a better future for our planet. It is disheartening to note that in 2020 alone, an estimated 18.6 million tonnes of clothing, primarily consisting of non-biodegradable materials and chemicals, found their way into landfills. Furthermore, the textile industry as a whole contributes a staggering 1.2 billion tonnes of greenhouse gas emissions annually. Considering these facts, it becomes evident that numerous factors challenge the viability of mechanized textile production processes.
A significant aspect of our initiative revolves around empowering artisans to emerge as a formidable force in Indian Handloom production. Unfortunately, most Indian financial institutions lack a credit policy tailored to support grassroots artisans. Consequently, we endeavor to offer modest assistance to these artisans, addressing their working capital challenges. By doing so, we aim to enable them to overcome these hurdles and thrive in their craft.
Research
Development &
Implementation
Our endeavors primarily focus on conducting research and implementing various initiatives that encompass craft revival, the development of sustainable production ecosystems, technological innovation, and the organization of efficient supply chains. Through our dedicated efforts, we strive to contribute to these areas and drive positive change within the industry.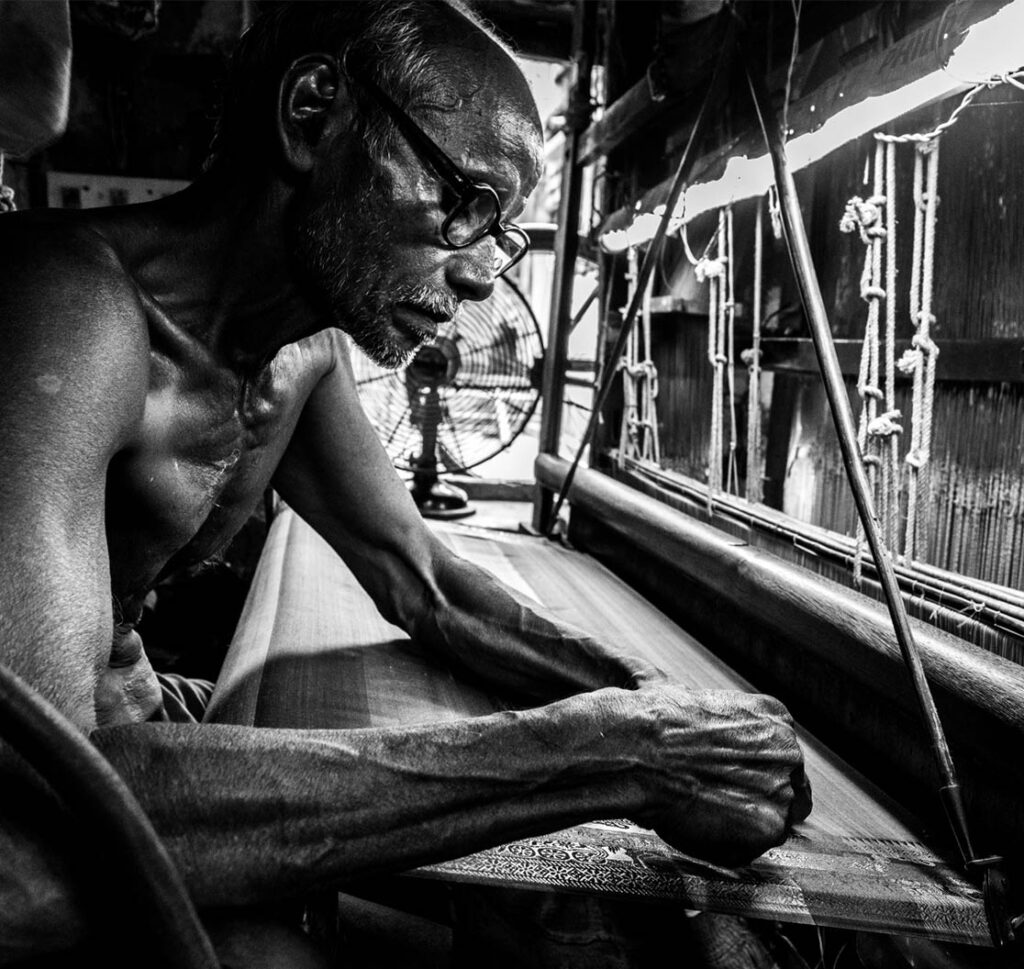 Indian Handloom artisans, as widely acknowledged, belong to the underprivileged segment of Indian society. It is a sector that experiences periodic fluctuations and economic slowdowns, particularly after the festive season. Unfortunately, such downturns contribute to a distressing trend of increased school dropout rates within artisan families on an annual basis.
We are staying aligned with sustainable development goals of UNO
We are dedicated to promoting Indian Handloom as the optimal choice for sustainable textile production, leveraging its rich craft heritage and traditional knowledge. Our commitment aligns with the Sustainable Development Goals (SDGs) established by the United Nations. By focusing on specific areas that can strategically impact the sector and improve the lives of artisan families, we strive to contribute to the following SDGs:
No Poverty
Zero Hunger
Good Health and Well-being
Quality Education
Gender Equality
Clean Water
Responsible Consumption and Production
Climate Action
Through our initiatives and efforts, we aim to make a positive and lasting difference in these key areas.
Some Facts of
Indian Handloom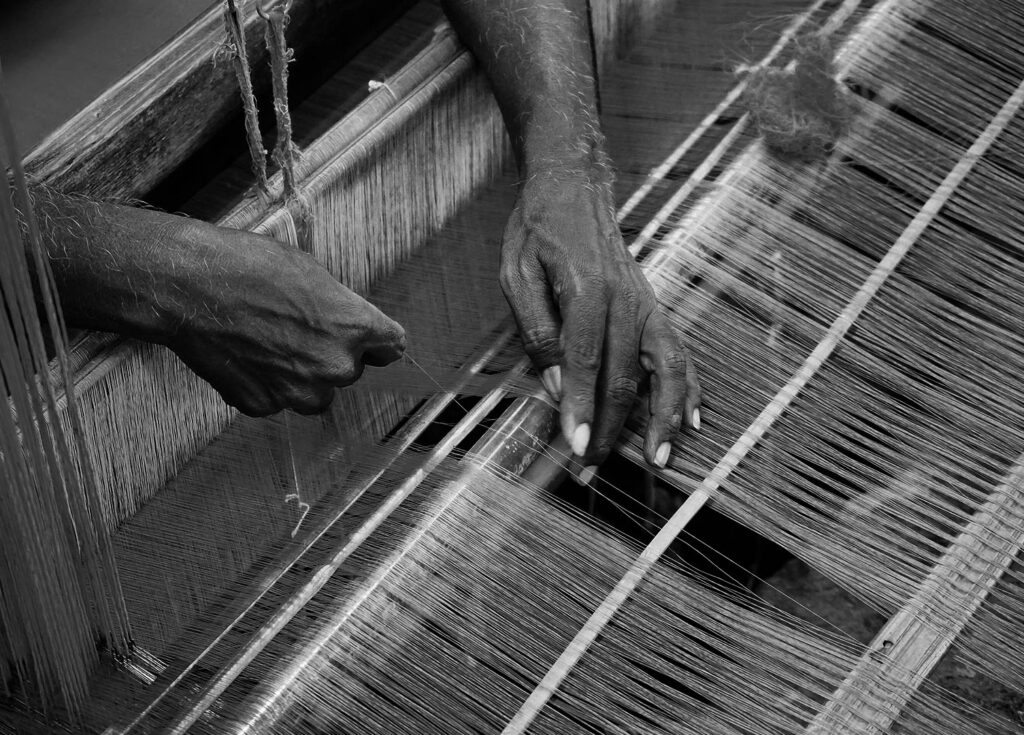 4 Million Families Getting Livelihood From Indian Handloom
More than 4 Million artisan families are engaged in the Indian Handloom Sector. Handloom is the second highest Employment generating sector of India is Handloom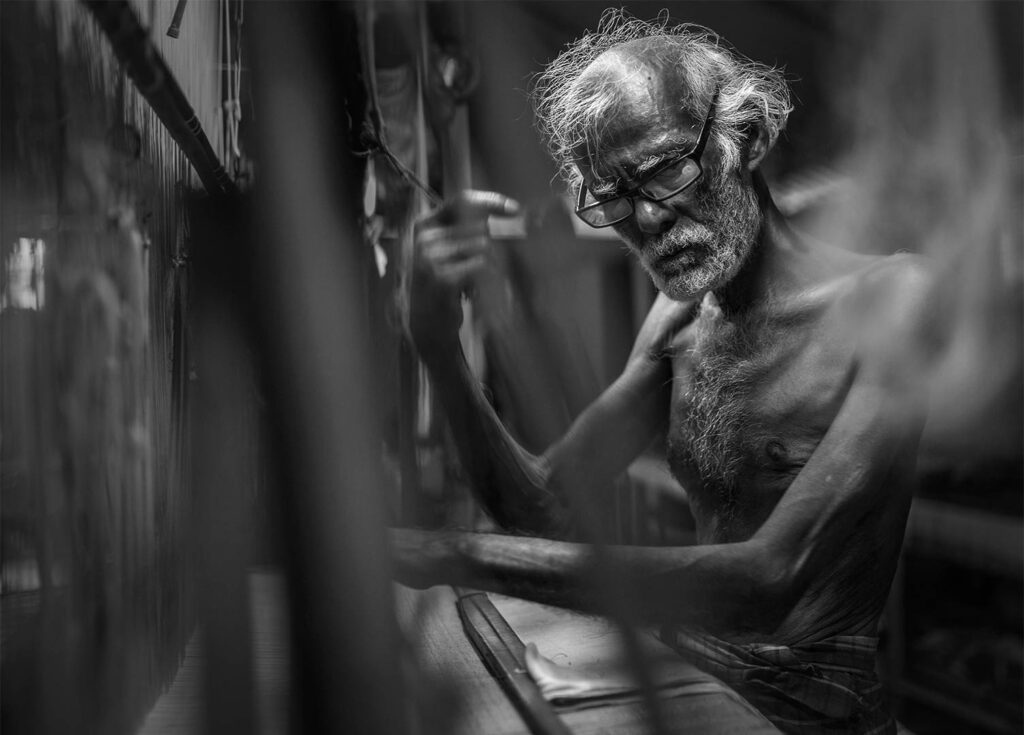 65$/month is the average Income of an Artisan Family
65$ yes that's the average income of a common Handloom Artisan family. School dropout of kids, Malnutrition etc are the common thing in a common artisan family.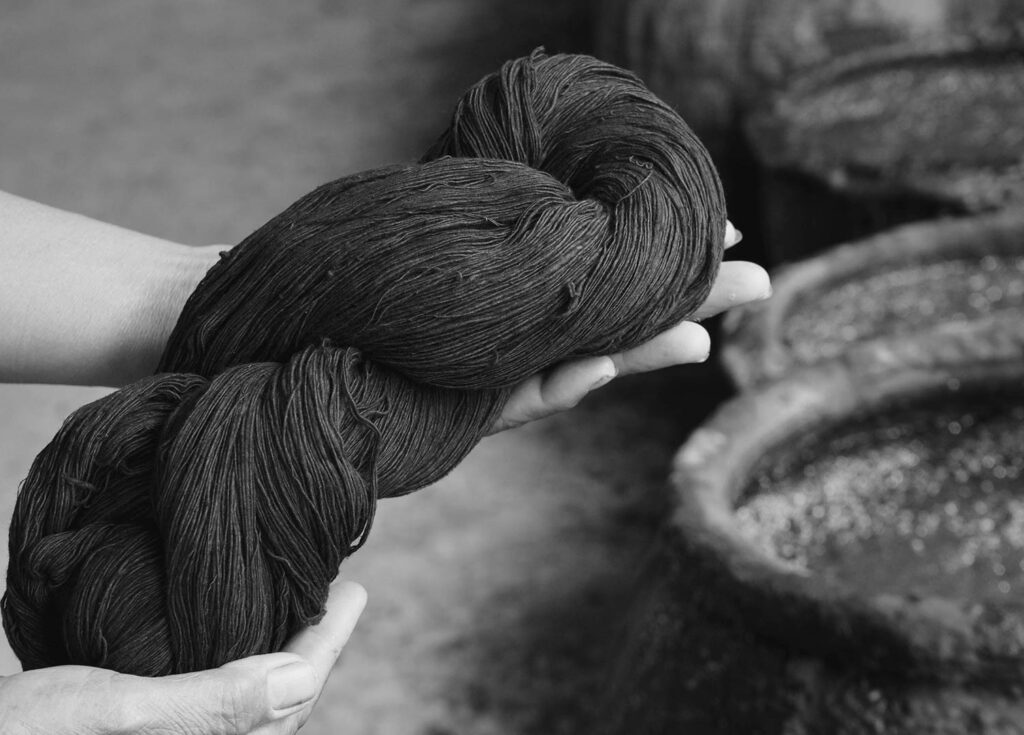 Climate Resilient and soil and water health friendly Textile
Indian Handloom is the only textile production system having the ability to run the production process with zero carbon footprint and zero water wastage.
We need your financial support
Handloom Foundation is an esteemed non-profit, voluntary, non-governmental organization based in India. Your financial support has the potential to empower us to achieve even more in our endeavors.
Please note that currently, we can only accept donations in INR (Indian Rupees) and exclusively from Indian citizens.
For individuals interested in making international donations, we kindly request you to reach out to us at handloomfoundation(at)gmail(dot)com with the subject line "International Donation Query." We will provide you with further guidance and information on how you can contribute to our cause from abroad.
Your generosity and contribution will greatly assist us in making a positive impact on the lives of those we serve. Thank you for considering supporting Handloom Foundation.
Handloom Foundation
Impact till Date
More than 300 kids from artisan families are getting support for Education
More than 1500 artisan families got benefitted by various initiatives from us
More than 10 Handloom Clusters are getting the benefit of our free of cost support.
Indian Handloom is a representation of Indian culture and evidence of cultural history.