Promoting
Sustainability
for a
Better World
As a soil friendly and climate-resilient textile production system Indian Handloom checks all the boxes of sustainability. We believe Indian Handloom by its traditional knowledge of sustainability can take an important part to ensure a better planet in future. On one side 2020, an estimated 18.6 million tonnes of clothing will end up in landfills (non-biodegradable material and chemicals are the major part of it) on the other side textile industry of this planet is responsible for 1.2 billion tonnes of greenhouse gas emissions each year. If we take everything into the account, then there are several points that go against the mechanised production process of textile.
A major part of our initiative is about supporting artisans to come up as a potential production power in Indian Handloom. Generally, Indian financial institutions are not having a credit policy to monetise the ground level artisans. In this case, we try to provide small aid to the artisans so that they can solve the problem of working capital.
Research
Development &
Implementation
From craft revival to sustainable production ecosystem development, from tech innovation to organizing supply chain we are majorly engaged in research and implementation.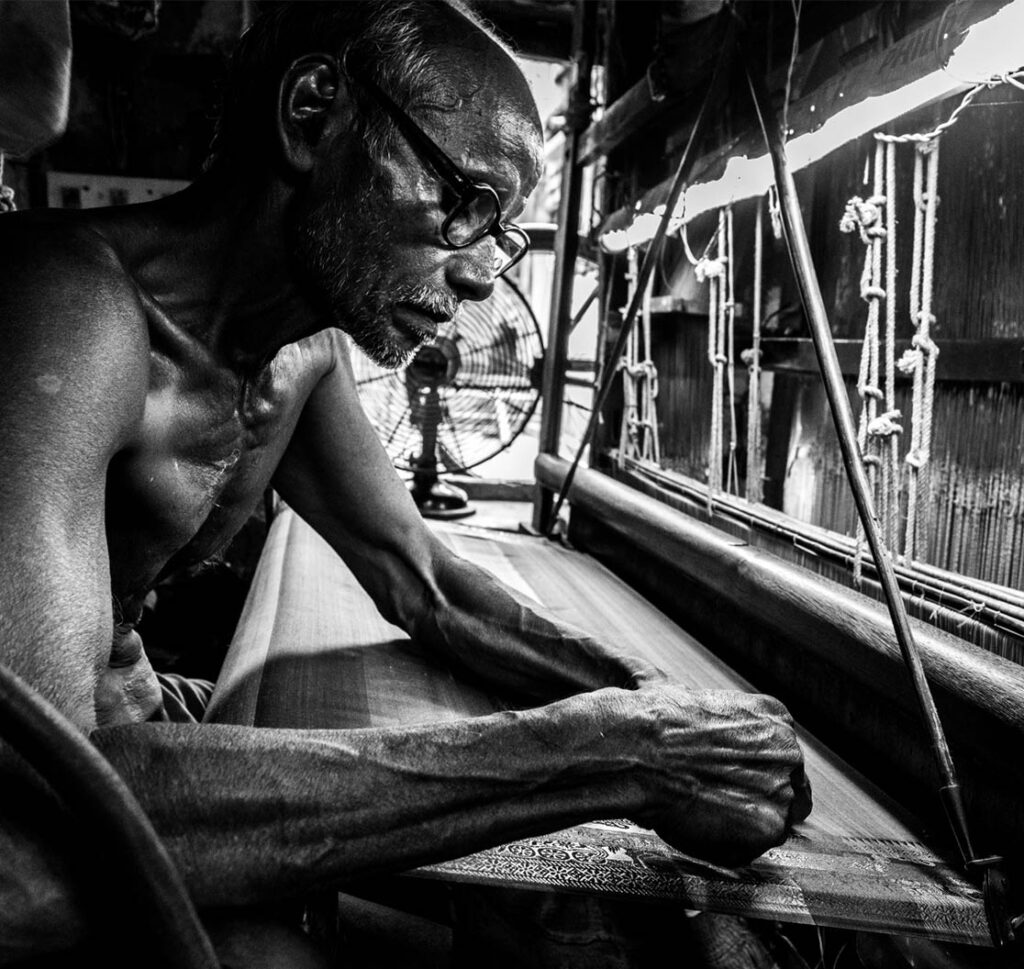 As we all know Indian Handloom artisans are from the underprivileged section of Indian society. Ups and downs in this sector is a regular thing in this sector. Every year after the festive season there is an economic slowdown in this sector is a common thing. Due to such every year, we get to see a large number of school dropout cases in artisan's families.
We are staying aligned with sustainable development goals of UNO
Promoting Indian Handloom as the best possible option for sustainable textile with all its craft heritage and traditional knowledge.
We are staying aligned with Sustainable Development Goal (SDG by UNO) hence would stick to the following focus area which can make strategic impact to the sector by impacting the life of artisan families.
No Poverty
Zero Hunger
Good health & Well being
Quality Education
Gender Equality
Clean water
Responsible consumption & Production
Climate Action
Some Facts of
Indian Handloom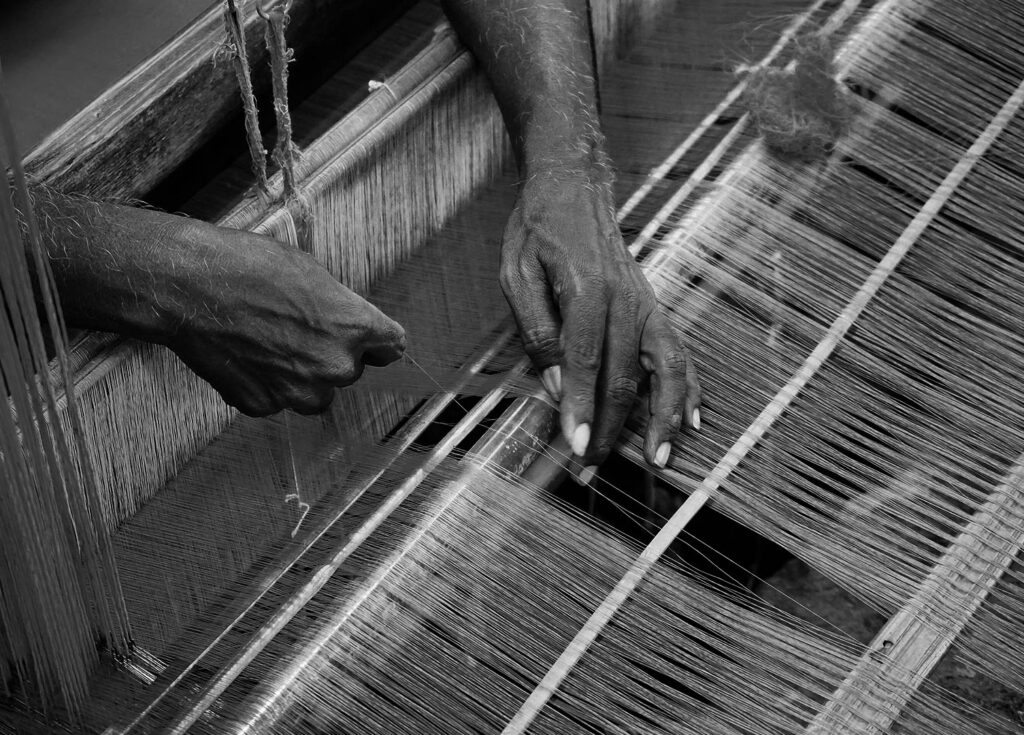 4 Million Families Getting Livelihood From Indian Handloom
More than 4 Million artisan families are engaged in the Indian Handloom Sector. Handloom is the second highest Employment generating sector of India is Handloom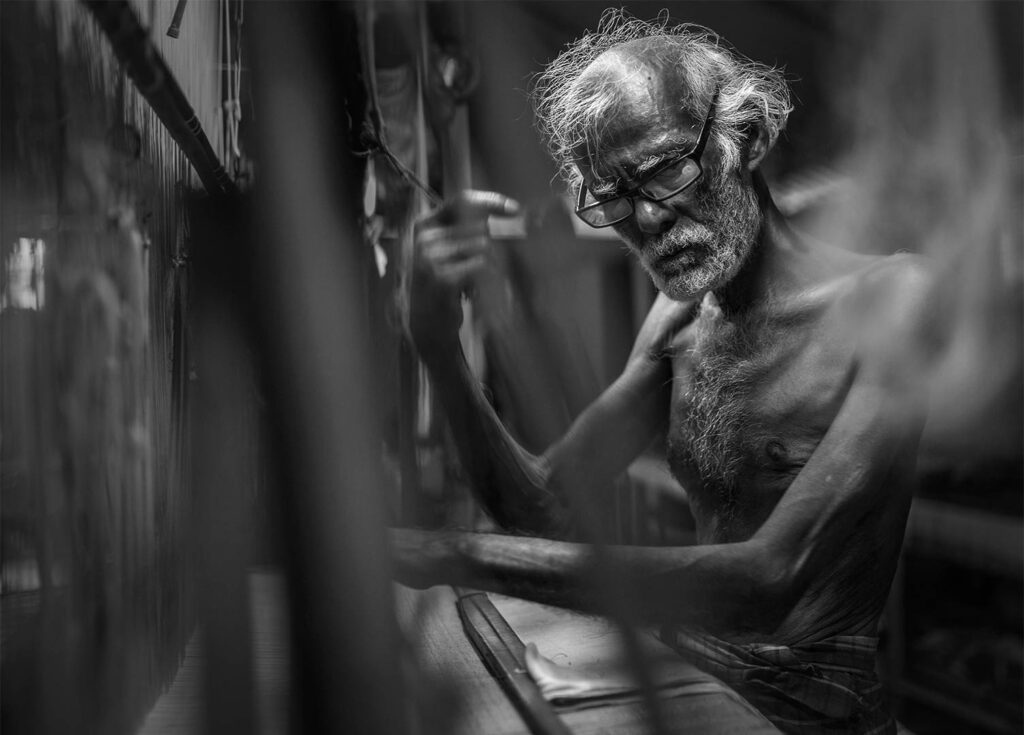 65$/month is the average Income of an Artisan Family
65$ yes that's the average income of a common Handloom Artisan family. School dropout of kids, Malnutrition etc are the common thing in a common artisan family.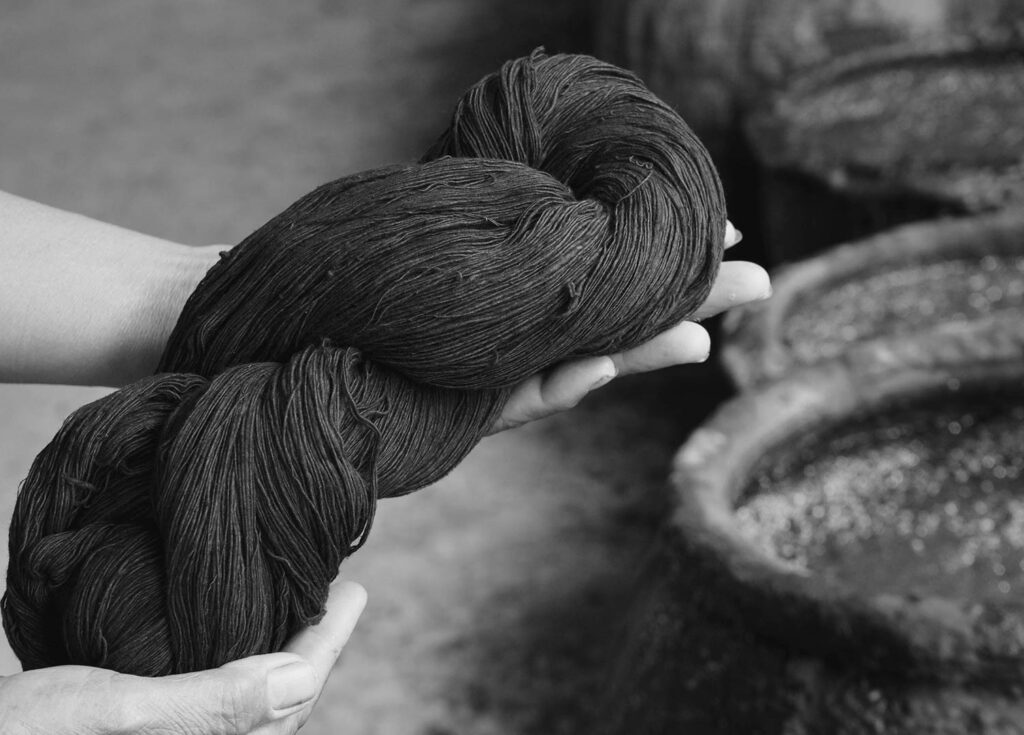 Climate Resilient and soil and water health friendly Textile
Indian Handloom is the only textile production system having the ability to run the production process with zero carbon footprint and zero water wastage.
We need your financial support
Handloom Foundation is a non-profit, voluntary, non-governmental organisation from India. Financial support from you may give us the power to do more.

Now we can only accept donation in INR and from citizens of India only.

For International Donations kindly write to us at info@handloomfoundation.org with a subject line 'international donation query'
Handloom Foundation
Impact till Date
More than 300 kids from artisan families are getting support for Education
More than 1500 artisan families got benefitted by various initiatives from us
More than 10 Handloom Clusters are getting the benefit of our free of cost support.
Indian Handloom is a representation of Indian culture and evidence of cultural history.